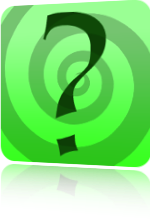 So it's like this…A couple months ago my life got turned upside down. Shooting my latest short film, rekindling an old writing partnership, a new gig writing for a gaming blog, and a slightly flooded apartment all conspired to keep me out of the loop for a little while. Unfortunately, I've also been neglecting the site here a little and haven't really had any updates to speak of in the way of spicy mc photo-manips.
That, however, is about to change.
If you've been staying on top of the forums, you might have seen a recent post from Iago either on the Collective or the Garden. Something about a secretive manip project, a collaboration between three artists from the mc community, with more info to be revealed. I am now able to confirm that I am one of the contributers to this endeavor and I'm here to pull back the curtain a bit more on our little project.
Sometime quite soon, we will be unveiling an epic photo-manip series (both here and at the Collective). I say epic not to boast, but epic because the series is set in the Middle Urth fantasy realm created by Iago. For all the fans of conquered sword maidens, corrupted noble-women, and the dark, defiling pleasures of Surdor's Dark Mistress: keep a watchful eye. Early next week the final piece will be revealed. I think you're all really going to like this one.