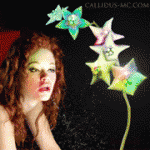 Hi all, hope all is well with you. I'm checking in today with a brief update that's mostly geared towards getting my gallery here updated with all the new work I've done recently. I started actually posting to my tumblr blog a month or so ago and ended up being really motivated by the experience.
As a result, I turned out a surprising amount of work in a very short period of time. I've actually completed one more entry in the first four months of this year than I had all year in 2013. Or course, one of last year's manips was a twenty-plus-minute video so…that may be a factor. In any case, the gallery is now stocked with all of the work I've done over at tumblr in addition to a brand new piece that I just finished!
Cultivate is inspired by all the best sci-fi mind control fiction that shows us what happens when pretty girls get too close to nefarious-flower-type-things. Its taken from a photo series featuring the lovely Justine Joli and has some of the best trance faces I've seen from her.
I've often talked about stealing facial expressions from one photo to use in another, but this pic was really a difficult proposition because I had so many great options. Here's a pic of all the faces I had to choose from: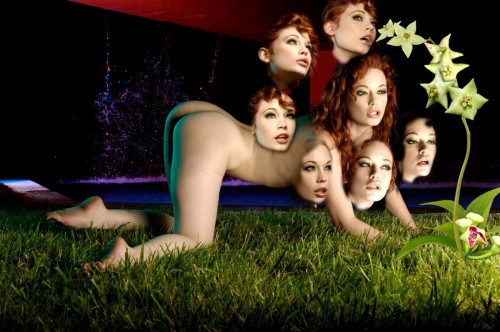 See? A lot of great choices there. Anyway, I hope you enjoyed the manip(s). I've got so many things I hope to get to this year, hopefully my spare-time meter stays in the green long enough for me to get to all of them. Thanks and, as always, your questions, suggestions, and comments are welcome.