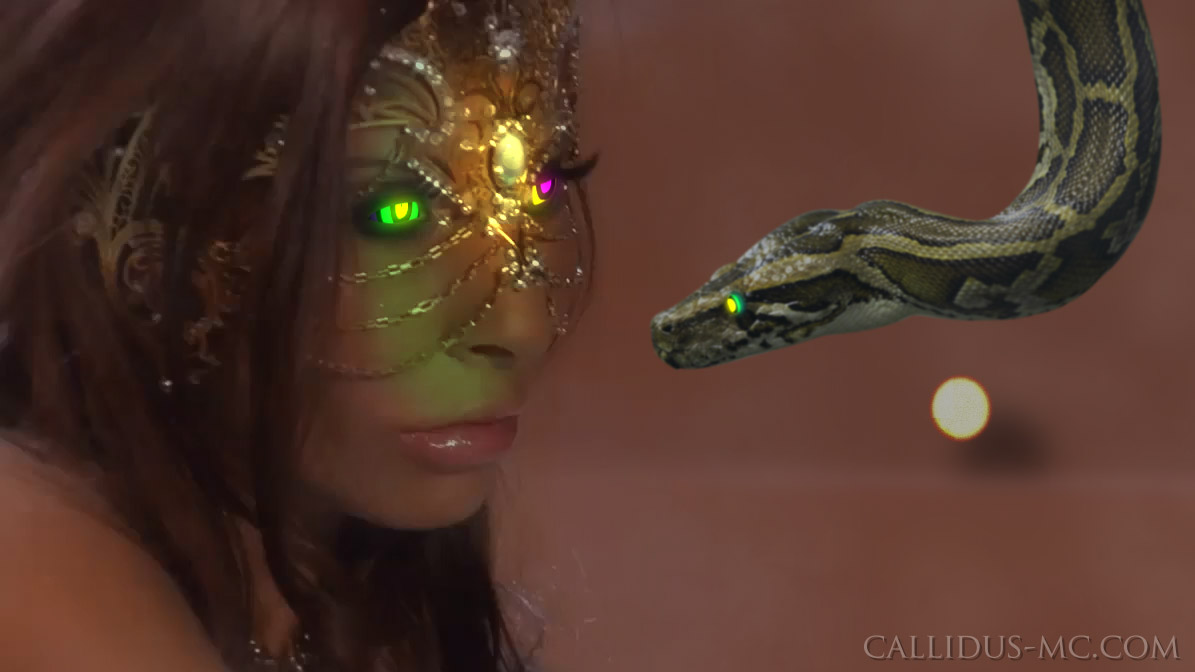 Hi again! Well, as I teased yesterday, I have a new bit of EMC fun to share with you today. I'm very excited to unveil Priestess!
Snake hypno is one of my favorite genres to work in. Perhaps because its so rare to come across material that I find suitable, when I do have something that I think will work, I tend to obsess over it.
I've had this video of porn star Madison Ivy stashed away for a few months now. There's a few animated GIFs making the rounds that were taken from this vid but I've yet to see anyone capitalize on the fact the she spends a bit of time dancing with a snake. I've been wanting to do another snake hypnosis piece for some time (ever since the last one) and I also wanted to challenge myself by creating the signature Kaa-hypnosis look on a piece of video.
The animation work was completed in a dozen or so half-hour sessions over the course of several weeks. I was delayed from starting on the writing until this week. However, I ended up re-watching Conan the Barbarian over the weekend and that became the driving force in the story I ended up creating. Which is another way of saying I stole this caption hook-line-and-sinker from Conan the Barbarian. 😉
If you'd like to hear more detail about how this manip was created, check out Episode 04 of The Black Room podcast. As always, your comments, questions, and suggestions are welcome!