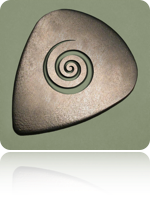 Welcome back everyone, as I said in the closing yesterday, there's just too much red-hot-fire to fit in a single post this week, especially since I've got two EMCSA updates to cover. So I'm back with another analogy-filled dissertation, hope you brought a packed lunch…
Flibinite continues to deliver regular updates to her superheroine-in-peril saga Button Pusher. Since originally talking about this story in early January, Jo has added four more chapters to her tale; and every single one just keeps getting better. "Poor" Paragon just can't get the nefarious Addiction out of her head, or stop trying to recapture the heat of being her prisoner. Fortunately, Paragon's friend Vision has her back; but even she isn't immune to the seductive supervillainess.
Jo has a touch all her own; and she frequently uses it to write the most scorching bonage/mc fiction imaginable. This series is no different. Her talent for living inside the head of a character during their submission is profound. Very few have Jo's ability to chart the ebb and flow, moment to moment, as her protagonist slips ever closer to blissful servitude. And in case I didn't make this clear; its some of the hottest mc-fiction you can even imagine. For myself, I cannot wait to see where things go next.
Tabico dropped in this past week with a new multi-part story that will blow your eyes clean out of your head (to paraphrase her). Although its her most recent, Blue would be an excellent introduction to Tabico's catalog simply because its bristling with so many elements of her style. Ridiculously hot/intelligent protagonists, squick-a-licious tentacle creatures, and some familiar themes from her work really serve to make this latest entry one of her finest.
In my interview with Tabico, she spoke about how one of the hottest aspects of mc, for her, was a scenario wherein a character realizes "I shouldn't want this…but I really, really do". All the mind manipulation, steamy-girl-love, and squicky delight strongly reinforce this theme. Indeed, the struggle for her characters to resist their own desire to be seduced and enslaved is just one of the hottest things I've ever read.
If you like squick, if you enjoy the anticipation that a nice slow build gives a story, and if you're ready to risk your precious eyes over some of the hottest mc-fiction in recent memory then evacuate Pompeii…the forecast is calling for red-hot-fire.
Keep the North-folk in your prayers and I'll see you soon.