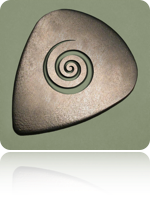 Here it is almost Sunday again and I still haven't finished my picks post from this week. I guess it doesn't' matter too much given that the next EMCSA update isn't until the week after next. But that's nothing to be sad about, because the stories in this week's update are good enough to read twice. Lets dive in shall we?
Softi checks in this week with the wonderful Control. In this delightful tease, Kate's struggle with her captors quickly becomes a struggle with herself as she fights to resist the devastating pleasure her kidnappers are using to control her. I call this a tease not because it doesn't deliver the goods but because there's more of this tale on the way and personally, I can't wait to see what happens next.
And speaking of anticipatory expressions, that is the namesake of our next tale: I Can't Wait. A joint effort from Jukebox and Lady Ru'etha, this tale of joy and submission is told through a series of forum postings and private messages. Its an exceptional device used to great effect here, creating the written equivalent of a fictional documentary-style film.
Everything about these entries feels authentic (and should given the authors' real-life involvement in erotic hypno) right down to the quirky usernames; if only they could have included avatars the illusion would be perfect! That however in no-way detracts from this magnificent story; one of the finest and most unique in recent memory.
Anyone who knows me or reads here often knows that trilby else is a big deal for me. A cornerstone of mc fiction, his work has been enormously influential on me and my own work. As such, its always like a mini-christmas when I see a new tale with his name beside it. And happily, this week he's picked up a previous thread, adding a sixth part to his ongoing series Outcall. Jaden, a high-class escort whose been hypnotized and enslaved by one of her female clients, continues to spiral (hee hee) further into Fiona's control; as she learns just how deep she is and that there's nothing she won't do to please her owner.
Trilby, as always, paints with the subtle touch of a master. The artistry of his stories lies in his ability to eroticize mind control itself, rather than the consequences of mind control. Trilby has an uncanny knack for portraying the headspace of his characters; seeing the mental hooks and loops that keep them endlessly cycling in pleasure and submission. The only downside is having to wait till another update to find out what happens next…
That's all I have time for today, thought I haven't yet covered everything or everyone (sorry thrall) I want to. I will be back soon with more picks, more pics, and more prose. Until then everyone stay warm.
See you soon.