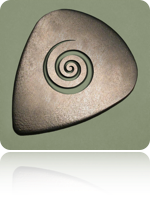 I know, I know. I'm a week late. Things got busy, I got caught up…you know how it goes. However, on the sunny side, the last couple weeks have been some of the best in recent memory at the EMCSA and this weekly picks entry is busting at the seems with all the spicy goodness. So, without further delay, and in no particular order, let us proceed.
First up, I'd like to go to thrall, which I'd intended to do a couple weeks ago but I held off, wanting to read the final installments to Spy vs. Guy before I opined. When she first discussed her plans to write a James Bond-esque spy story where the protagonist gets topped by another guy, I was dubious. Not of her talent mind you, but of my reaction. I'm so uninterested in male-on-male erotica that I wasn't sure if there'd really be anything for me to enjoy.
In the end, I knew I'd feel like a pretty piss-poor friend if I didn't at least do her the courtesy of reading what she so kindly shared with all of us. So, determined to avoid the guilt-trip I knew I'd lay on myself, I dove in. And surprisingly enough, I really enjoyed it. Granted, for me, it doesn't have the erotic heat her other work does, but thrall's a great writer no matter what she's doing and this story is no exception. In fact, I think her take on the actual brainwashing process in this story is absolutely one of the best in recent memory. The way Brick's controllers use his ego, even his very sexuality against him, bit-by-bit chipping away at his mental defenses; its one of the best concoctions thrall has delivered to date.
So, if you're at all open to the experience, I heartily recommend you check it out. Even if this is the first and only time you ever read a M/m story, I think it will be well worth your while.
Next up let's have a look at one of Jukebox's recent entries: Once Bitten, Twice Shy. I say one of, as Jukebox is rapidly becoming one of the most prolific authors on the Archive. This one however was really a gem for me. Poor Darla, marches up to Jane's hotel room to reclaim her dignity (and vampire-domme status) after she slips under Jane's hypnotic control in a brief moment of weakness. Of course, Darla knows how much she enjoyed herself the first time and Jane is all too eager to remind her and…well you can imagine where things go from here. 😉
Its a really excellent tale, full of playful trance-banter, spicy-hot-eroticism, and a healthy dose of fun. Just one of the more recent entries in this fine, fine author's catalog.
softi has really become one of my absolute favorite authors as of late. A glance at softi's author page shows a diverse catalog full of devious mc scenarios and wicked prose to go with it. I really can't recommend enough that you spend some time going through his/her work, I think you'll find plenty to enjoy.
Perfect centers around a delightfully naughty female protagonist who possesses an unnatural talent for nudging people into giving her what she wants. With her sights set on her most recent conquest, she discovers why they say if its too good to be true, it probably is. I cannot underestimate how molten hot this story is. I tend to gravitate towards stories that take place in the sub's head because it seems so much easier to communicate the eroticism of control from there. With this superb tale, sofit has, happily, changed my mind. Seeing events play out from inside her domme's head, seeing how sexy that same submission can be when witnessed by the one causing it…why are you still here? Go…read!
Well, I'm only half way through my list and this is already one of the longest picks blogs I've done. So, I think I'll split it up into two parts for easier digestion. See you all back here tomorrow.