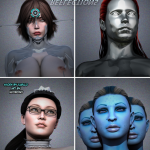 This week: a reading recommendation for author connie k, updates on callidus-mc.com, spoiler-filled reaction to Uzobono & Tabico's CORE #8, and hypno-rrific videos from Mind Control Theater and TrancePrincess.com. Plus, The Black Room is now on iTunes!
Topic 1:

00:00:29

The Black Room podcast is now available on iTunes
Links:
Topic 2:

00:03:32

Single Sight by connie k
Links:
Topic 3:

00:10:00

Updating callidus-mc.com
Topic 4:

00:14:41

Hight quality, H.264 versions of Orientation and Orientation – Screen
Links:
Topic 5:

00:17:03

C.O.R.E. #8 Reflections by Uzobono & Tabico
Links:
Topic 6:

00:34:24

Mind Control Theater from Daphne and Henri
Links:
Topic 7:

00:38:41

Hypno-Domme Hierarchy by TrancePrincess.com
Links: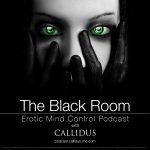 On the debut episode of The Black Room, I'm talking all things erotic mind control including the latest Poser 3D comic from Uzobono and Tabico, mind control in Avengers: Age of Ultron and Marvel's Agents of S.H.I.E.L.D. and an update on my own mind control fetish film: Opening Statement.