Hi again, dear reader. The week has been a productive one for me in both the vanilla and erotic mind control spaces. So, I thought I'd post some quick updates on what's been going on.
1. I've been doing a bit of writing this evening on a piece that I originally teased in July of last year. At that time, I'd finished doing some animation work on the image and was ready to start writing, then the last 12 months happened and I never made any further progress.
But, this piece has been on my mind lately, ever since I came across another photo from the same gallery. At first, I thought I might use it instead of my original source pic. But, after thinking it over, a story idea began to take shape that would use both images in a brief series.
So, this evening, I've typed up about five hundred words of a "hypnotic roomate" flavored story. We'll see how it all turns out once its done, but I'm excited about the direction its heading in.
2. I've tweaked the site theme just a tad. The glowing-text on manip captions wasn't quite as 'glowy' on Firefox as on Chrome, so I adjusted things a bit to try and keep it looking properly 'glowish' on both browser platforms.
3. More work being done on Pleasure Professionals. Actually, what I'm currently doing is a spot of research. One of the upsides to all the freelance work I've been doing this year is that it requires me to use the Adobe Creative Cloud suite. So, I finally have access to the latest versions of Photoshop and After FX.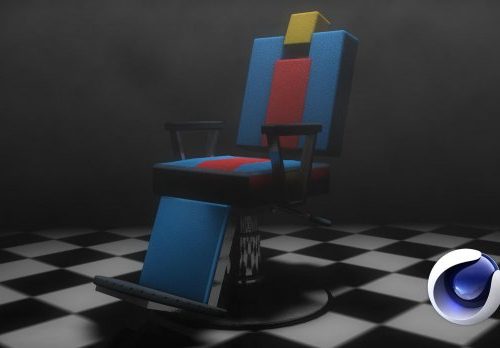 As it turns out, After FX now includes a 'light' version of Cinema 4D, which is a terrific tool for doing 3D modelling, animation, and motion graphics. So, I've been re-learning to use the software (which I haven't touched since the college days) and watching some videos that show off how to light and render photo-realistic interior spaces.
I'm not sure if this is how I will create the room behind the door in the final manip. But, if I can get over a few technical hurdles (and the learning curve), then I just might go that route. I've downloaded a particularly nice 3D model of a chair that could be right at home in any mind control fetishist's fantasies. That is, if I can alter the color of its textures to something more in-line with the rest of the manip. So… we'll see.
That's it for this evening, see you next time!