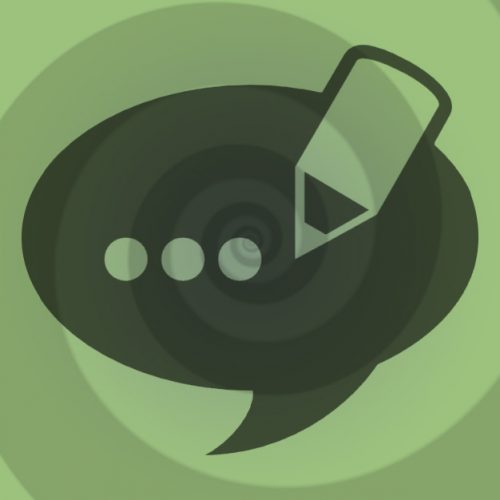 Welcome back all!
Well here we are at the end of 2021… and how the hell did that happen so quickly?! I've got a few updates I wanted to drop before we ring in the new year so let's get started!
Jette Jones #10
So, it's December 31 and Jette is not quite ready to launch. As with last month, I've been extremely busy with work stuff in addition to the holidays and all that entails. I just wasn't able to get my work completed and handed off to connie soon enough to make our deadline.
So, the bad news is issue #10 of Jette Jones will be arriving early next week. The good news, connie and I are super excited about what we've put together! We're really eager to share this installment with all of you!
In light of this being the second consecutive delay to our monthly series, this might be a good place to go ahead and talk about some changes connie and I will be making next year. The main thing that we're going to be moving away from is the monthly release cycle.
It was a fun idea and the pace kept us energized through the course of our first three stories but starting in 2022 we're going to releasing the Jette stories in a more casual fashion.
I'm not sure yet if that means we'll do something every other month or if we'll just write a story and then, once it's done, release a chapter a week. Connie and I are still batting around ideas on that front.
What we've agreed on is that we're both ready to ease off the throttle a bit so we can keep on enjoying our time writing Jette while still leaving enough room in our lives to work on our solo projects too.
Having said all that, we've been brainstorming like mad recently and we've got so many fun ideas that we're eager to explore. We hope you all are as excited as we are to see more Jette Jones adventures in the new year!
And speaking of which, let's talk a bit about what happened this past year and what I'm planning on for 2022!
Behind the scenes of 2021
A lot has happened this year for me and this site. Finally starting up the long gestating Jette Jones series, putting out my second solo story on the Archive and releasing my first eBook! This year has taken me in a lot of new directions.
Those are things you know about. But I've also been plugging away at some projects behind the scenes. So, I thought we'd talk about a few those briefly.
Decisive Results Sequel
First up, the Decisive Results sequel. I'm happy to report that my first draft of the script is complete and that is in Tabico's hands now for her to look over and work up ideas for the 2nd draft. I've already completed one finished shot for the video and I've gathered a host of great material to work into our story. I've also been doing some tests with a few pieces of software that are going to allow me to assemble this video much faster than the first.
Once the script is finished, work on the video will begin and then we'll be tweaking and polishing. I don't know if this project will get released next year but I'd very much like for that to be the case. We'll just have to see how things go once they get going.
Breadcrumbs
Given the cliffhanger ending this story left us with, it's probably not a big surprise that I often get asked when it's going to continue. The answer is soon (I hope). I have a pretty clear idea of what I want to do with the story moving forward but I've been on the hunt off and on all year for some photo and video material to bring certain moments to life.
There's one in particular that I've been focused on recently. I'm very keen to see one of the fiendish Minders in a future update and I've been gathering assets and experimenting with how I'm going to pull off this devious device of mind control… deviousness.
The point is that more is coming next year!
Lily and Samantha
I've completed my first draft of the next Lily and Samantha story. It's been on the shelf for a couple months now waiting for me to go back and give a read with fresh eyes. I've already got some ideas about where I'll take things in the second draft. This story is my top priority for 2022!
Well, I think that will do it for now. Thanks for your continued support and readership. I appreciate every one of you and look forward to sharing new erotic mind control goodies with you in 2022!
Have a terrific and safe holiday and I'll see you all next year!
-Callidus