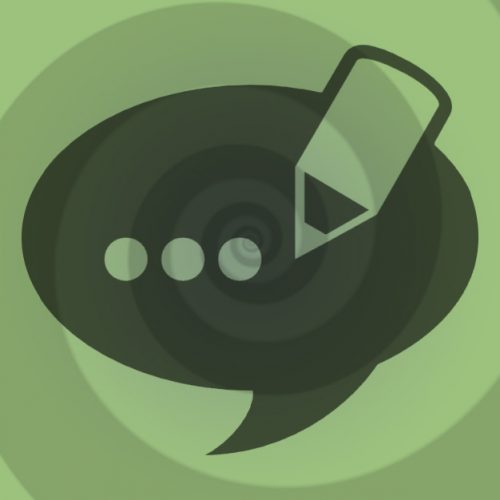 Hey all!
I know, I know… it's been a bit. Well there's always a good news/bad news dynamic when that happens. The bad news? Pretty much every project I was working on got put on hold for two or three months due to some mass quantities of vanilla work that had to take priority.
The good news? It's over! And no one is more happy about that than I am. The last couple months of 2022 are just a blur to me at this point. So, now that things have settled down into a semblance of my normal workload, I've been getting back to fun stuff.
Which is, of course, why I've called you all here today. So, let's see where things are at, shall we?
Jette Jones #13
I handed my draft off to connie k this week and now she's going to work her magic on it. I feel almost certain we'll have that out later this month and since I've written about 50% of Jette #14, I'm also confident that one will follow in a timely fashion as well. Lots and lots of surprises coming for our intrepid crew in these next two issues. You don't wanna miss these!
Working Holiday
Lily and Samantha's next outing was sooooo close to being done just before I got busy. You'd think that would be easy to pick back up now. However… I've had ideas in the interim. Not necessarily a major change of the plot or anything (not like the infamous Act II from Compliance and Submission) more like… I've thought of a thematic thing that I think would work really well but it's gonna require retouching a fair bit of the material to set it up, develop it and pay it off in the end.
I'm not sure I'm definitely doing it yet. I still need to mull it over and think about how it works for this story and future stories. But… I'm interested enough to hold off on putting out Working Holiday until I decide one way or the other. The good news, that story is really, REALLY close to complete so whichever way it goes I should be able to finish up relatively quickly.
Decisive Results Sequel
As most of you probably know by now my dear friend and collaborator, Tabico, is going through some really unfortunate circumstances at the moment. In her blog post, detailing the situation, she leaves the door open for a return to our community but acknowledges that she doesn't know if that will happen. 

I certainly hope she does. But, more than that, I want her to be happy and to live the best version of her life that she can. And that might not include being a part of the EMC scene any more. So, all we, her friends and fans, can do is wish her the best and give her space and time to heal.
As for the Decisive Results sequel she and I had been working on, I made the decision early on to continue with it. She and I had worked the script into pretty good shape before her circumstances changed. So I feel like the project focus had already shifted to the editing and animation of our story. As such, I'm going to continue the work and keep my fingers crossed that we see an update from her one of these days letting us all know she's happy and healthy.
Teases
I've got a few other things I could talk about. There's a Breadcrumbs follow up I've got kicking around in my head. There's a specific image I know I want to execute and I've been whittling away at here and there but I'm still sorting it out. I've collected some images that might work their way into a sequel to Doctor Sondergaard. I've always said I'd love to revisit that setting and those characters. I've got a few photos collected and some ideas in the early stages of development.
I've also been playing around with AI art lately and that's opened a number of new avenues that might lend themselves to erotic storytelling. Honestly, it might open an entirely new direction for my work and this site. It feels like the last six months have been quite revolutionary in this field. I'm following things in that realm very closely and thinking, often, of where it may lead. I don't have any definitive plans, yet, but I feel I will definitely be incorporating this tool into my process in the future.
And that's about it for now. I suppose the point of this post is that everything is still coming, just a bit slower than I'd hoped. I appreciate everyone who has been and remains interested in my work and I look forward to doing some more of it in the coming year!
As always, your questions, comments and suggestions are welcome.