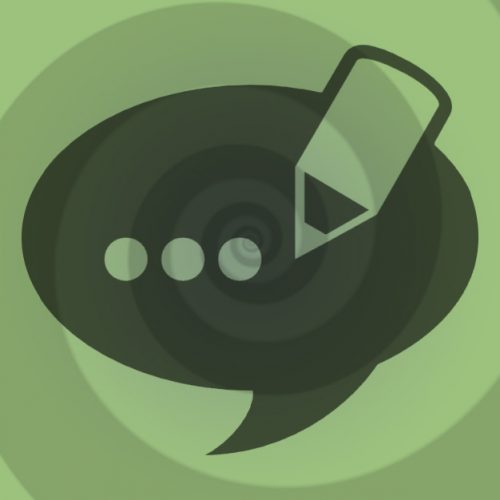 Welcome back friends! I've certainly been busy lately and, happily, it's with projects brimming with spicy mind control erotica! So let's talk about them and I'll catch you up on what's going on now and what's coming in the future.
Jette Jones #02
The second issue of Jette Jones is coming next week! The story is really starting to ramp up this time around. Whereas issue #01 teased you with respect to mind control, action and sexy-fun-time, issue #02 delivers the goods on all those and more!
There's quite a bit more happening this time around too. Last issue we had to spend some time setting up the world all this takes place in. Now we can really move full speed ahead with this adventure our heroes find themselves in. And issue #02 is slightly longer than our first!
Our workflow has settled into a comfortable rhythm with this second installment. We do four passes on the text, two each, starting with connie and finishing with me. I've just received connie's final revisions so it's down to me to make the last few tweaks and then… it's finished!
At least the text is. I'm still working on the cover for issue #02 but it's probably about 80% finished at this point; mostly just tweaking and polishing are needed now. Though I have been looking at pictures of nude women doing research this evening to see if I can find suitable pics to show off a new character that is introduced this issue.
Speaking of characters, let me ask a question. Would you be interested in a bit more photoshop work to accompany these stories? I've been thinking about adding some extras at the end of each installment. This might be a profile sheet with some photoshop art of the character and some background info. Or maybe a bit of the 'concept art' that I've mentioned previously.
The point is the images probably wouldn't relate directly to the story but would help paint a broader picture of the world of Jette Jones. If it's something people want to see, there might just be enough time to include the first goodie when Issue #02 drops next Wednesday evening!
Also coming next week is issue #01…again! This time, we'll be posting to The Archive and I think that's going to be our habit moving forward: Each issue will debut on my site and then a month later on the EMCSA.
Thank you to everyone who has commented and sent notes. We're both delighted to hear you enjoyed issue #01. We are really looking forward to showing what's in store over the next three issues and beyond! Connie and I are very, very excited about Jette and her adventures. We thank each and every one of you for coming along with us!
The Neighbors
I've had this photo stashed for years and years. It's just one of those pics that caught my eye immediately. I knew that I could something with it but it's taken years for me to finally have the spark to start writing it. I've always had a vague notion of using the large wall as a screen. The speaker mounted near the ceiling also seems like something that could be put to nefarious mind control purposes.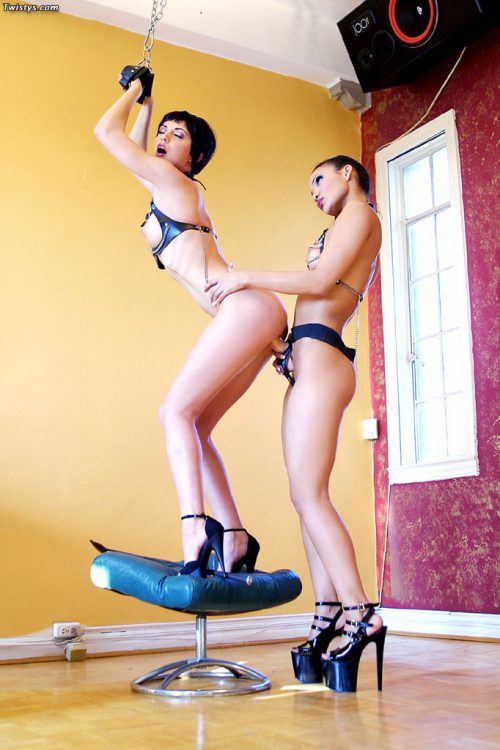 But, as you know, I like to have a bit of story to go along with these things. So, about a month ago, I just decided to do some manipulation (and animation) work on the photo to prime my imagination and see what came out. I did indeed create some very large video screens for the walls, I added some sound waves coming off the speaker to convey a thumping subliminal-laden music track adding to the fun. I even had a bit of fun animating the two models so they are actually bumping-and-grinding while all this is going on.
And, then I had an idea and I started writing. Something about a woman in a massage parlor hearing a strange sound through the wall and getting curious about what the neighbors in the suite next door are up to.
I wrote about two thousand words and… it wasn't great. There were ideas in there that I did like but the conclusion was not very good at all. So, I scraped the second half and just concentrated on the stuff that I was happy with. Namely this woman, Kelle, and her masseuse, Adrianna, hearing a strange sound from the neighbors and then… well we'll see won't we?
I'm north of four thousand words on this new pass and I feel like this is around the halfway point. It's a bit of a slow burn with lots of erotic undertones, then there's a pretty fun cliffhanger kind of beat that signals the mind control has begun! And that's where I'm going to pick up again when I go back to it later this week.
Brooke is a Pleasure Unit
Do you know Brooke? She's the lovely face and obedient robot mind behind findingmywayforever. If you follow her socials you'll occasionally see her fake "Brooke" persona activate long enough to wish her followers a good morning or post some workout pics or the like.
But, obviously, that's just the subroutine that is used to hide her true nature. Brooke-bot is a completely subjected, helplessly obedient drone who follows commands and looks wonderful doing it 😉
Which is to say, Brooke has quite a kink for mind control. Also, she's quite generous about lending her photos and videos to artists in the community to have their way with her… so to speak 😉
She graciously sent me some pics and videos years ago which ended up being this sexy little clip. Which was very fun and so afterward we both began talking about another project to collaborate on. To make a long story short, we settled on something that would involve Brooke brainwashing herself with masturbation and a laptop… to the infamous pleasure unit scene from Our Man Flint.
So, I've been working on that lately. I've got the initial edit complete, everything is in the timeline. What I'm working on at the moment is tweaking the timing of each segment so everything flows smoothly. From there I'll move onto doing my usual fx work and animation.
Brooke is very anxious to see this one finally finished up so it's near the top of my priority list as far as new content goes. It's always been my policy to keep the brainwashed thralls in my life happy… and brainwashed.
Speaking of which…
Decisive Results 2
Tabico and I have finished going around on the treatment and getting all of our ideas incorporated into the story. With that done, we have officially moved on to writing the script! I put the first words to paper earlier this week, in fact.
When this step is finished, we'll have a complete blueprint of the sequel to Decisive Results. From there, we'll make some changes and tweaks, no doubt, before finalizing said script. Once that's done, I will begin assembling the video clips and various animation segments that we'll be using to tell this story.
We have a great premise, I think, and an opportunity for even more erotic mind control and shadowy criminal conspiracies than the first time around. We'll also be telling a larger chunk of the story in video segments this time. I'm very excited to be working on this, it feels like it's going to be a very fun bit of business once it's complete.
I'll keep you posted as I continue to make progress and we'll see how it comes together as the year rolls on.
And that's it for me this time! Thanks for stopping by and be sure to drop in next Wednesday evening, April 21st, for the second installment of Captain Jette Jones, Star Ranger!