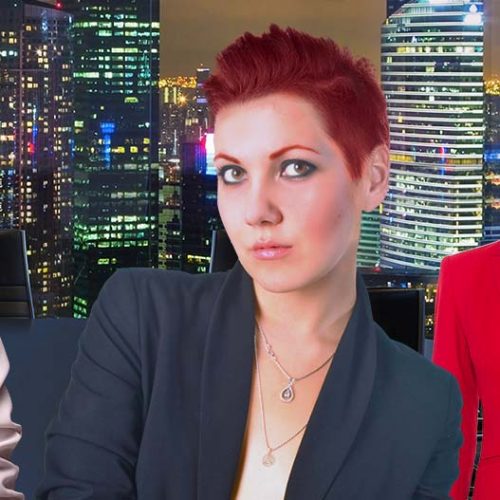 [If you don't make it through the whole blog post, be sure to check out the poll questions below!]
Welcome back dear readers!
Big news today.
Not quite a year ago, I released my first piece of stand alone fiction: Compliance and Acquisition. The response to the story was beyond anything I could've imagined. I feel very lucky to say C&A found its audience. That response really cemented my desire to keep writing and developing as an author.
Thanks to each and every one of you who took the time to reach out and let me know that you enjoyed the story!
As you're probably all aware, my dear podcast co-host Madam Kistulot has been self publishing her stories as eBooks and paperbacks. So… I'll give you three guesses where this is going.
She pointed out that I could hold a story that I'd written in my hands as a self-published paperback! That idea really excited me. And so, I've been quietly working the past several months to prepare Compliance and Acquisition for publication as an eBook and paperback novella! I've even got a foreword kindly written by Tabico.
Let's have a look at the cover art: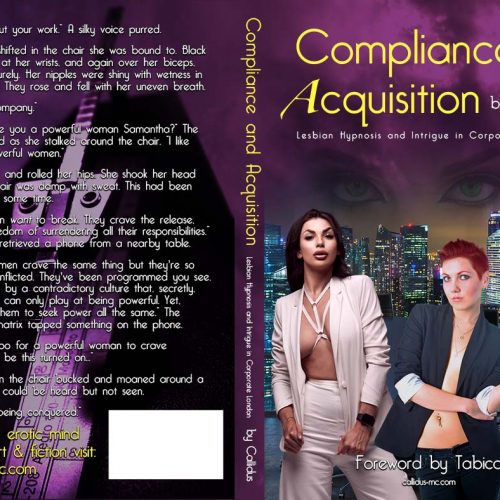 There's a few important things I feel need to be said at this point. First off, self publishing this story (and future ones) does not in any way mean that any of my work is going behind a pay wall. That isn't happening.
I've always been happy to share my work with the EMC community and will continue to do so.
Over the years, I have gotten the occasional message from people asking if there's some way to tip me. A Patreon, or a donation jar or the like. But, I've never accepted any money for the artwork I've created for this site.
Mostly that comes down to the fact that nearly all my work consists of photo or video manipulations. And all of those photos and videos were created by other artists. As such, I've just never felt comfortable taking money, even donations, for sharing someone else's art.
However, this story is the very first work I've shared in the EMC community that was wholly created by me. And for the first time in more than fifteen years, I'm finally in a position where I'm comfortable selling something I've made.
So, while I'll never accept any sort of money for the work I create on this site, if you've enjoyed my art over the years and feel like supporting me… then please consider buying a book from me!
You'll have a super spiffy erotic mind control story to keep your tablet or bookshelf hot-n-bothered and I'll have a few dollars to help offset the cost of running this website. Personally, I like that even more than donations: we both get something worthwhile out of that transaction.
eBook/Paperback Poll Questions
While we're on the subject of the forthcoming book, I'd love to pick your brains a bit about what sorts of content you might like to see included. As I mentioned, Tabico has very kindly authored a foreword for the book. And, I think that will be a very fun read.
But there's other things that could go in as well. So, let me know what you think in the poll question below. Or, if you've got another idea all together, feel free to leave a comment or send me a message.
I'm currently planning for an October release. Which is more or less a year from the story's original release. So, now's the time to let me know what you think!
Thank you all for the support and encouragement you've shown my work throughout the years. It is deeply appreciated. I feel very lucky to be an artist with an audience!
I hope you're looking forward to the release of Compliance and Acquisition as much as I am! As always, your questions, comments and suggestions are welcome!
All the best,
-Callidus
Current Poll Question
What sort of additional content would you be most interested in seeing within an eBook or Paperback?
Some words from another author discussing the story
An in-depth retrospective of how the story developed and evolved
Sharing deleted scenes and abandonded ideas that didn't make the final edit
An author's commentary section that features bits of insight and trivia about various scenes, bits of dialog and plot points
A Q&A section where I'd answer queries from readers relating to the story
Other (message me or leave a comment)