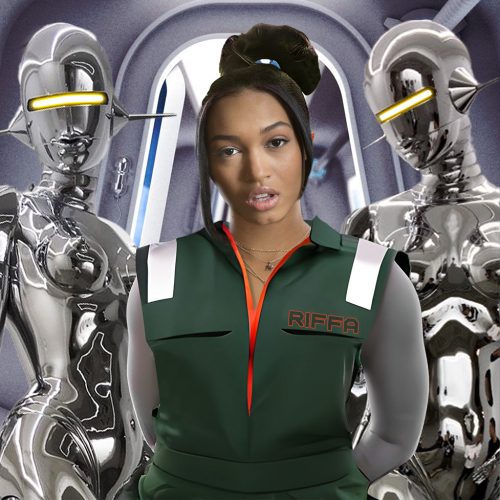 Welcome back friends!
I'm very happy to (finally) be posting the second part of our current Jette Jones story. It's been up on The Archive for several weeks but my time has been so taxed recently that I'm only now finishing up a cover to post with it here.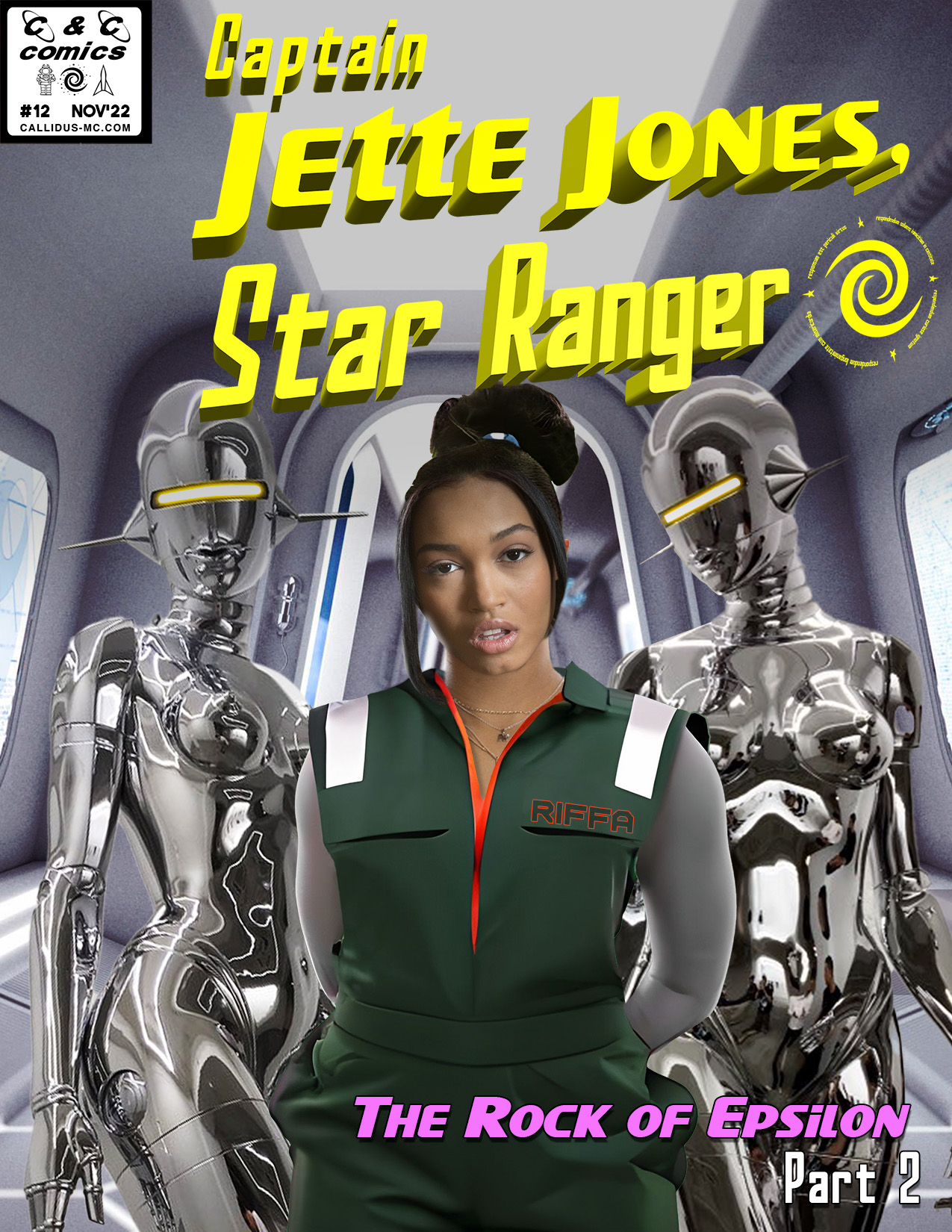 This issue's cover (and probably the next couple as well) has benefited tremendously from an amazing art exhibit that translated the gynoids of famed illustrator Hajime Sorayama into flawless chrome statues. I had no idea such a thing had occurred when we began writing this story and I hadn't really thought of a strategy for how the robot women would be rendered. So, we were extremely lucky that the source material existed to describe the character's we'd already written about.
At one point, I had considered using one of the more popular AI text-to-image generators to create our robot women. But most of the high quality engines forbid the use of words like "sexy" and "erotic" so I knew that might make the process difficult. On the other hand, creating a woman wearing a set of work coveralls is no issue at all. So, when it came time to create Riffa, I used an AI generated image as the base photo and then did a head replacement and applied some of my usual tweaks.
So this cover also marks my first foray into using AI generated art in my manip work. It's a field I'm following very closely and I think it will only grow in value as a tool for visual storytelling. We'll see what other goodies it will help me create in the future.
That's it for now, thank you for reading and, as always, connie and I welcome your questions, comments and suggestions!