After a mysterious DVD arrives in the mail, a woman completes a series of increasingly kinky instructions.
Published on May 19, 2008
-
Original Media Source:
www.naughtyathome.com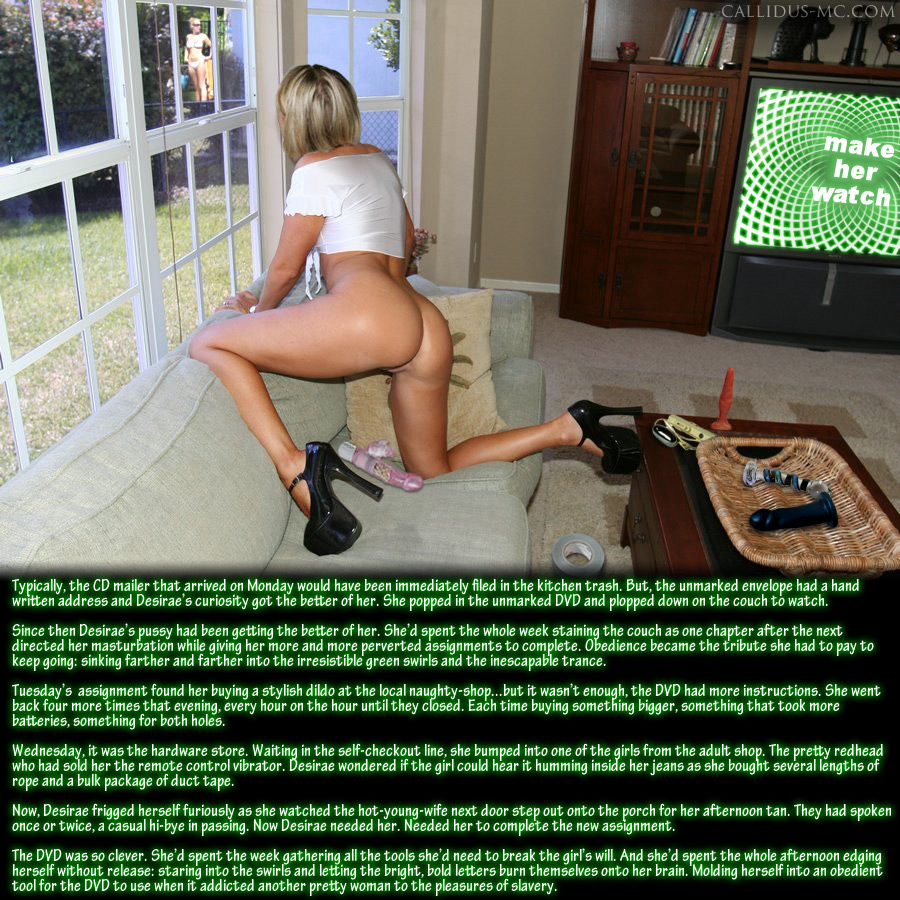 Director's Commentary
Another one of those pieces that is just pure fun in both the imagery and the writing. In the original photo, the blonde was vamping at the camera over her shoulder, but I saw a world of possibilities out in the yard behind her. I dropped in the next-door-neighbor, then laid out the various implements the protagonist had used on herself and would soon be using on her friend. The story really did sort of write itself as I was working on the picture, all I had to do was commit it to text.